Most recent Colchester Travel Blog
Travel Agency is the best in Colchester
by Paul
Industry newspaper Travel Weekly has ranked Colchester Travel as the best travel agency in Colchester after performing a mystery shop on local travel agents.
Colchester Travel scored 85% and provided a range of holiday options within budget that some of the other agencies were unable to provide.
Why not come and have a chat with Fiona, Diane or Sharon and see what we are able to offer.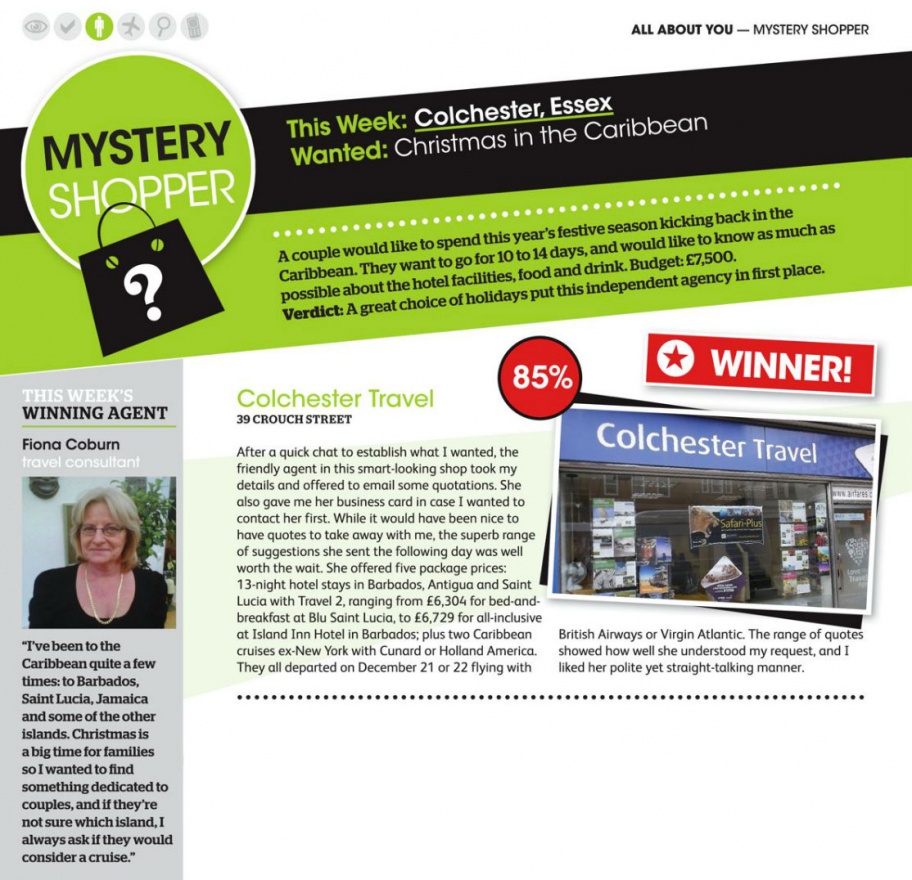 (Image from Travel Weekly 8th May 2013)